The weather has been warm and comfortable lately.
Well, as a matter of fact, it has been a little while, but Professor. Satoshi Yasuuchi has joined the list of artists on our website!
We have been introducing him at art fairs and department stores, but now you can also see him on our website.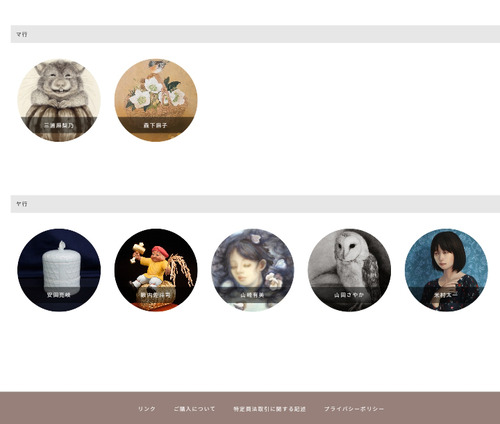 Professor. Yamanouchi is also well known as the creator of Nara's mascot character "Sento-kun".
Originally involved in the restoration of Buddhist statues, he is currently a professor of "Conservation and Restoration of Cultural Properties" at Tokyo University of the Arts.
His works, which incorporate Japanese Buddhist and oriental views of nature, are dynamic and tasteful, yet have an essential sense of gentleness and warmth.
In this issue, we would like to introduce some of the new bronzes that have recently arrived.
The bronzes are based on the original wooden sculptures.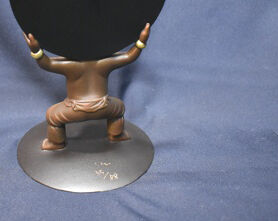 Each is personally signed and numbered by the artist.
Of course, they come with a paulownia wood box.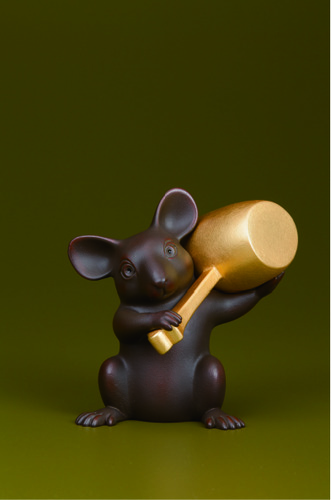 UCHIDE NO NEKOSHI" limited to 88 pieces
This is a work of this year's zodiac sign, "Child".
He is holding a Uchide no Kozuchi, a small wooden hammer, in his arms, which is very cute.
Uchiide no kozuchi is one of the treasures that appear in Japanese legends and folk tales.
It is said to be a treasure that invites good fortune.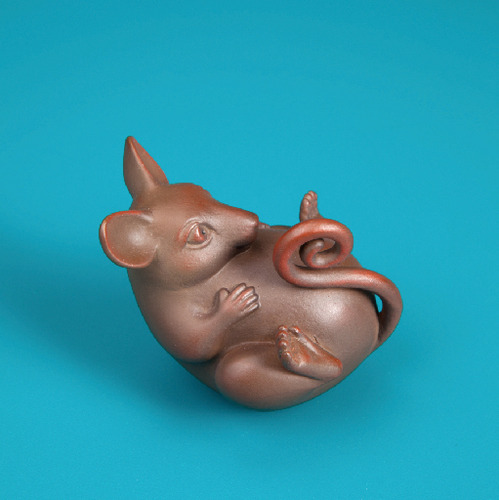 Child" Limited edition of 300
This is a new version of this year's zodiac sign.
It is also a new zodiac sign of this year.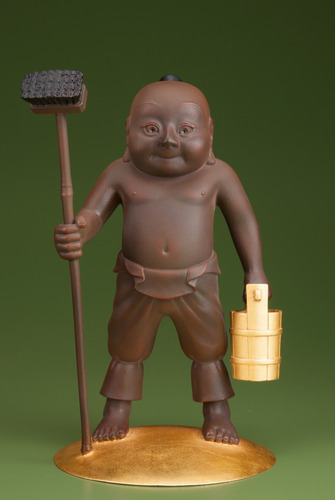 Limited edition of 10 "Spill No Spill" dolls
The god of the lavatory, Spillsuna-sama.
He is holding a cleaning tool and looks as if he is watching you, saying "Don't spill!