Amabie Challenge #4!
This time we would like to introduce the works of Mitsuru Koga, Haruna Sato, Marino Miura, and Mari Hirako.
Professor. Koga painted Amabie with acrylic paint and coffee on watercolor paper.
The coffee tones give the work a nostalgic atmosphere, while the robust fluttering wings seem to bring back to life the amabie that existed in those days and bring good luck to the present day.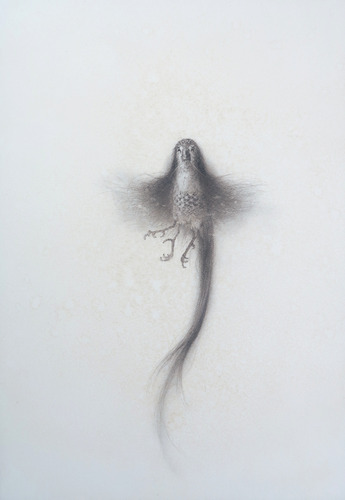 Mitsuru Koga 545×390 Amabie
Professor. Sato used pastels and colored pencils to create Amabie, which is full of his own unique world view.
The legend of the amabie, which is said to ward off pestilence, is embossed in the text.
The sturdy Amabie is powerful, but its relaxed form also conveys a sense of gentleness.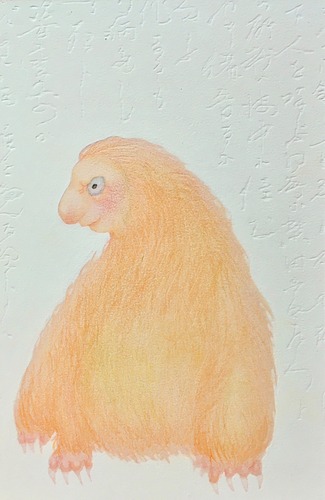 Rena Sato 257×182 secret / pleasure -Amabie-
Professor. Miura created this work on copper plate.
This work is an amabie with a sea turtle-like face. Sea turtles are said to shed tears when they lay eggs. In this work, she shed tears and shine light on people's sadness, anger, and anxiety caused by the spread of the plague. It calms the raging sea. It represents a scene that eases people's hearts, calms the plague, and heralds the dawn. The scales of the amabie are decorated with the auspicious design of blue ocean waves, which also expresses "a wish for peaceful life. Above his head is an apostle "Frog-like Amabie". It is a prayer that the world will be in good health.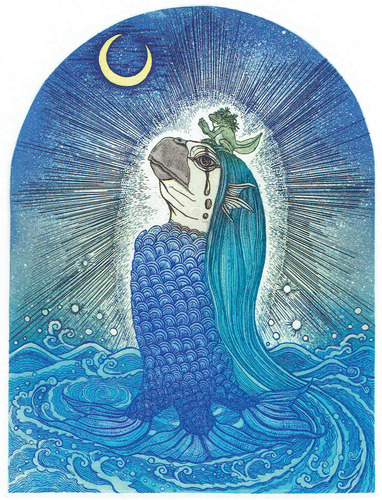 Marino Miura 192×145 Amabie -Tears of light announcing the dawn
Professor. Hirako was asked to create this divine Amabie running around in the golden clouds.
The wish is that the Amabie will run over the Japanese archipelago.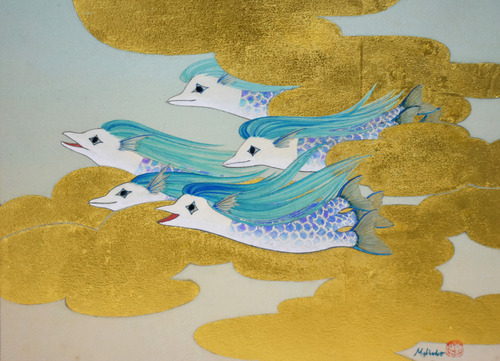 Mari Hirako 13×18 Amabie Kinkoun No.1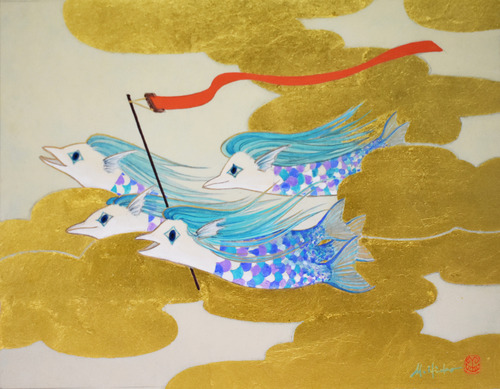 Mari Hirako 14×18 Amabie Gold Cloud No.2
Amabie's work, which we have been introducing recently, will be exhibited at GallerySeek from June 1 to June 3.
The work will be exhibited in the exhibition "Corona VS Amabie" at GallerySeek from June 1 to June 3.
Please come and see them.
Some of his works are also featured in the June issue of Art Collectors.
For more information about the works, please contact us through the Art Collector's Magazine.