Professor. Hideyasu Kobayashi is holding his first solo exhibition at Gallery Seek in about four years.
We've heard from you!
–This is your first solo exhibition in about four years. Have your feelings changed or your works changed compared to before?
For this exhibition of pencil drawings, I remembered the pencil sketches I started with when I wanted to pursue a career in art, and I wanted to make new discoveries by returning to my roots and expressing myself once again.
Also, the pencil and paper used in pencil drawings are familiar tools that everyone has used before.
I hope that by drawing with the pencil, I can attract people who have never been interested in art before.
–What is the theme of this exhibition?
The theme is "monochrome" in the subtitle, and all the expressions are done in pencil.

By drawing with the black shading range of the pencil, I dive deeper into the motif and try to understand and discover it.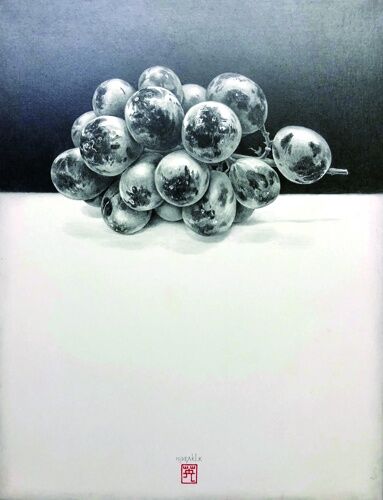 Grapes.F6
–In a previous interview (4 years ago), you answered the following about your pencil drawings and mixed media works
We have received the following.
—–quote——————————————————————
Pencil drawings are generally used for drawings, sketches, and studies for tableaux (finished works).
I think that you have a strong image of my pencil drawings, but I create my pencil drawings as tableaux.
The lack of color means that there is one less means of expression, but it also gives the viewer more freedom to create their own image.
I think this is a work that you can expand on.
Mixed media works, on the other hand, allow for light footwork, such as layering colors on top of each other or repainting, so that an accidental expression can have an unexpected effect.
—————————————————————————-
Since then, have you discovered anything new about the appeal of pencil drawing and mixed media, respectively?
In pencil drawing, the only white color is the paper color, and the white of this paper color is used as a standard to make use of the black shading of the pencil.
In my case, I almost never use erasers, and I paint the screen steadily.
It's shown by touch rather than painting with color, and you can't tell from a distance, but up close the expression of the lines come to life.
I guess you could say it's like engraving each one….
It can also be partially blurred with a cloth or a brush.
A drawing tool made by rolling paper, leather, felt, etc. into a long, thin pencil shape.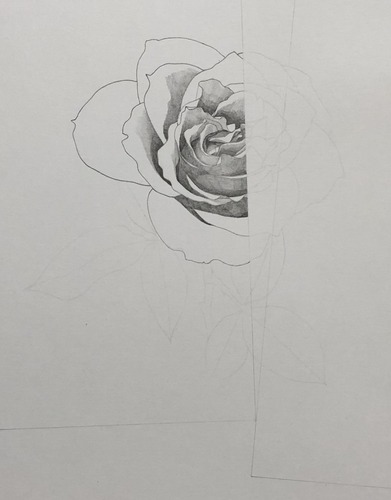 Production process ①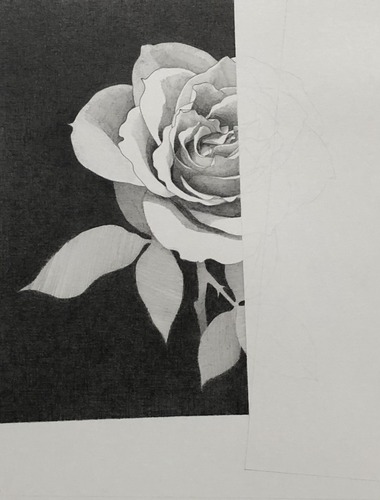 Production process ②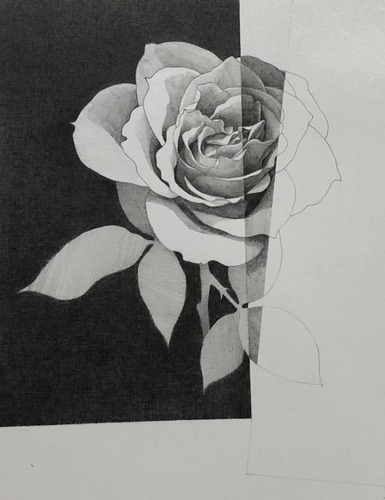 Production process (iii)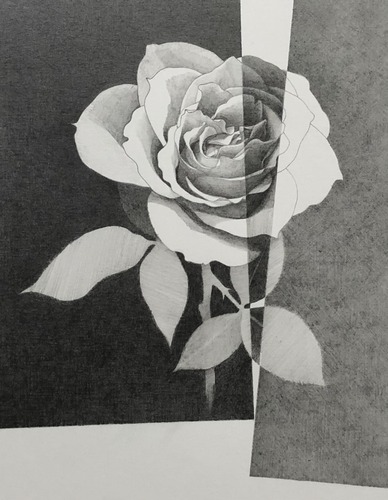 Production process ④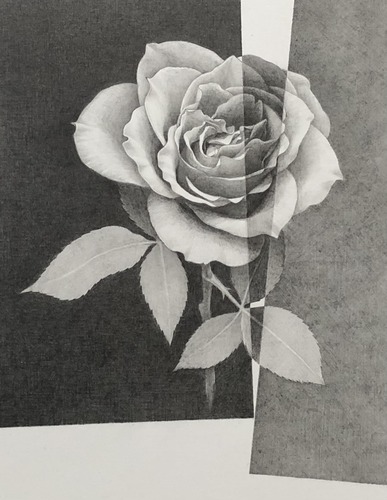 Production process ⑤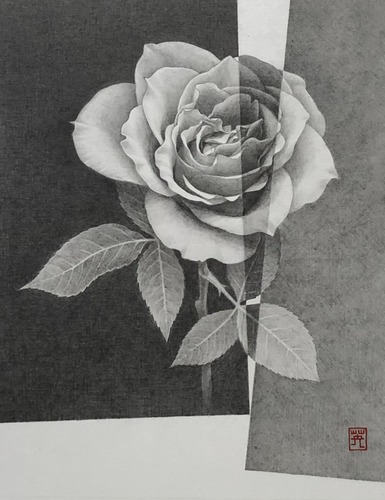 Done!
From a point, it becomes a line, and then it becomes a colored surface. It is interesting to go through such a process, which is different from mixed media.
When I do pencil drawings, I feel that my nerves are sharpened and I am more focused.
It is as if you are a diver who dives from the surface of the ocean to the depths of the ocean.
There are layers and layers of colors until you find the color you are looking for.
Sometimes we suffer in the depths where the light does not reach.
I found that the pressure applied to the tip of the pencil and the sharpness of the lead changed the color that could be produced, and this sometimes led to a breakthrough in the problem.
I used to do pencil drawings, but I never had a chance to concentrate on that as the main focus of my work like this.My interest in the pencil as an art medium also deepened.
–When did you originally start showing your pencil works?
I don't remember exactly when it started, but I've always loved monotone.
I created something similar for my graduation project at university.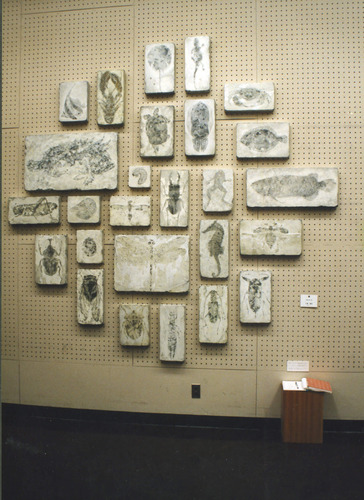 Drops of Memory" F150, large wall, mixed media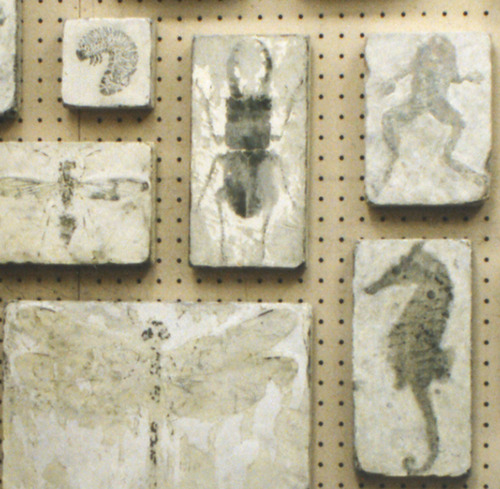 I wanted to "fossilize" the memories and lives of the creatures I came in contact with in my childhood and keep them for as long as possible so that I would not forget them.
Using plaster as a support, I created this work with the image of carving rather than drawing.
My graduation work "Memory Drops" from Tokyo University of the Arts received one of the highest awards, the Design Award.
–Do you change your method of expression (pencil drawing or mixed media) depending on the motif?
I don't really change between pencil and mixed media depending on the motif.
If anything, there seems to be a kind of biorhythm in the way he expresses himself.
Sometimes my interest turns towards color, sometimes back to monotone…it changes from time to time.
Some of my works are a fusion of pencil and mixed media….
But what I felt through this project is that pencils can still do a lot of things (laughs).
I made new discoveries like I mentioned earlier, and I felt infinite possibilities.
When it comes to monotone, there are pens and ink, but I think I stick to pencils because, as I mentioned at the beginning, it's a familiar tool that everyone has used before.
I have taught drawing expression at universities and vocational schools, and I want to show people that the pencil can be used for so many different kinds of expression.
–There are several series in your works.
Once again, we are exhibiting works of flowers, women, and still life.
When I am caught by a shape, a color, or an expression that suddenly fascinates me, I create based on my curiosity and interest.
I'm not thinking about adding more series at the moment, and through this production I felt that I wanted to spend more time on each work and get deeply involved in it.

–What was the inspiration behind your work for this year's exhibition, "Gaia" F30?
Gaia" is the oldest goddess in Greek mythology and is a symbol of the earth. I wanted to express the strength that is contained in the sleeping figure of the goddess.
In fact, the hair is uneven, and the constellation is blended into the background, which can only be seen when you look at the picture up close.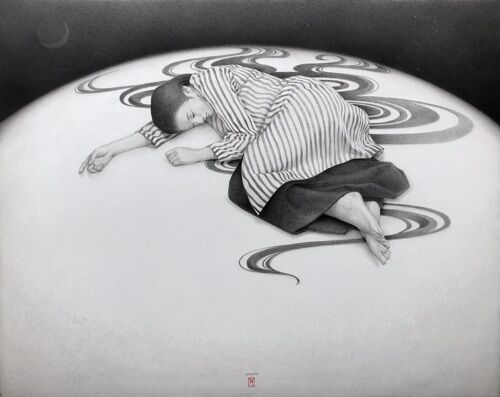 「Gaia」F30
I still use models on and off as I did before, but I sometimes repeat a pose or composition that I like several times.
Maybe that has something to do with the fact that there are so many sleeping figures and profiles.
 
–Lastly, please give a message to the people who come to see your work.
This is my first attempt to hold a solo exhibition of only pencil drawings, but I think you can enjoy the works from a distance, such as the impression from a distance and the impression from up close.
Maybe you can see the color (tint) as you look at it.
Please enjoy the monochrome world of Hideyasu Kobayashi's familiar pencil drawings.
Thank you, Professor. Kobayashi!
The solo exhibition will be held from Friday, November 20 to Sunday, November 29.
The artist will also visit the exhibition on Friday the 20th and Saturday the 21st.
Please take this opportunity to view the exhibition.

Click here for the previous interview.
http://blog.livedoor.jp/soratobu_penguin/archives/8662206.html
Hideaki Kobayashi Solo Exhibition "Monochrome
20 November (Gold) to 29 November (Sun)
venue:Gallery Seek
Writers:Heiwa Kobayashi
Writer's day: November 20 (gold), 21 (earth)
Eikatsu Kobayashi is a graduate of the Department of Design at Tokyo University of the Arts, where he also studied under the painter Senba Nakajima. Kobayashi's works are based on curiosity, mainly women and animals, and they are about invisible phenomena such as memory and time. In this solo exhibition, his first in four years, he will exhibit all of his works in pencil on the theme of "monochrome," which is the subtitle of the exhibition. The pencil is a familiar tool that everyone has used. For him, the pencil is a tool that reminds him of the sketching he started when he wanted to pursue a career in art. This solo exhibition is a return to his roots and a desire to make new discoveries through his expression. Like a diver who dives from the surface of the ocean to the depths of the sea, he gradually adds layer upon layer of color until he finds the color he is looking for, even though they are all in the same monochrome world. If you look at these works for a long time, you may be able to see the color that should not be there. Please enjoy the 10 or so new works.